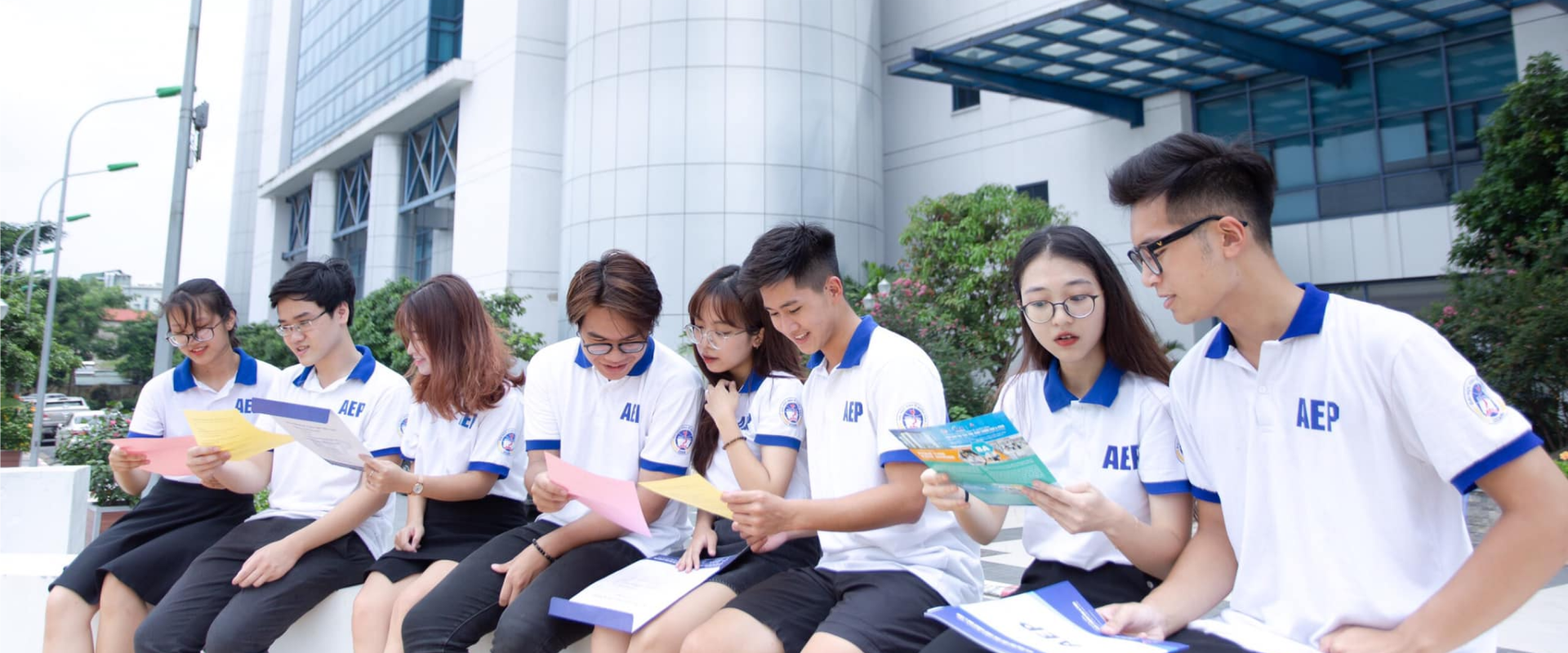 Uncategorized
ONE DAY AS AN EMPLOYEE OF SAPO TECHNOLOGY JOINT STOCK COMPANY FOR POHE BUSINESS ADMINISTRATION CLASS OF INTAKE 61
In order to equip students with practical knowledge, orient their future careers, and provide the necessary skills to be confident before starting a business, on September 25, 2022, the University organized a meaningful and useful field trip at SAPO Technology Joint Stock Company for students of K61 Business Administration – under the School of Advanced Education Programs.
The trip offered useful and novel knowledge about work as well as professional skills to students of the School of Advanced Education Programs. SAPO's representatives enthusiastically supported, led the students to visit each department and briefed students with an overall picture of the operating structure of SAPO Technology Joint Stock Company.
At exactly 8:30, students were all present at SAPO's 7th Floor Hall and warmly welcomed by SAPO staff. The program started with the sharing of Mr. Dang Van Cuong – General Assembly of SAPO about "An overview of e-commerce and SAPO's business activities". Through Mr. Cuong's talk, students were introduced to the business with some basic information such as SAPO is a technology company providing multi-channel sales management platform with the most customers in Vietnam and is considered by sellers to be the most effective company nowadays. Currently SAPO has more than 1000 employees with 24 branches nationwide and 3 Head Offices located in Hanoi, Ho Chi Minh City and Da Nang. Additionally, after listening to the sharing, students were more aware of the profession they are pursuing. Students could also understand how companies operate in the field of e-commerce platforms and what employees are needed.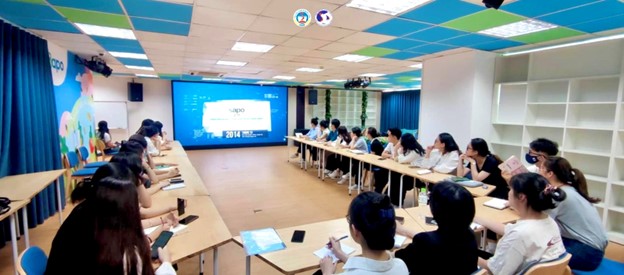 At exact 8:30, students were all present at SAPO's 7th Floor Hall
Through the fieldtrip, students had the opportunity to absorb knowledge and skills shared the company's Heads of Departments and leaders as well as values that each student should accumulate to participate in the Ecommerce market. Students were able to have a better view of how the e-commerce market works, and also the skills and career orientation for the future.
RELATED NEWS
Uncategorized
The School of Advanced Education Programs worked on transfer programs and the plan to exchange students & lecturers with University of Applied Sciences Saxion, Netherlands
06, Tháng 03, 2023
Uncategorized
Site evaluator from the ACBSP, USA, has a mid-cycle review at the National Economics University
28, Tháng 02, 2023