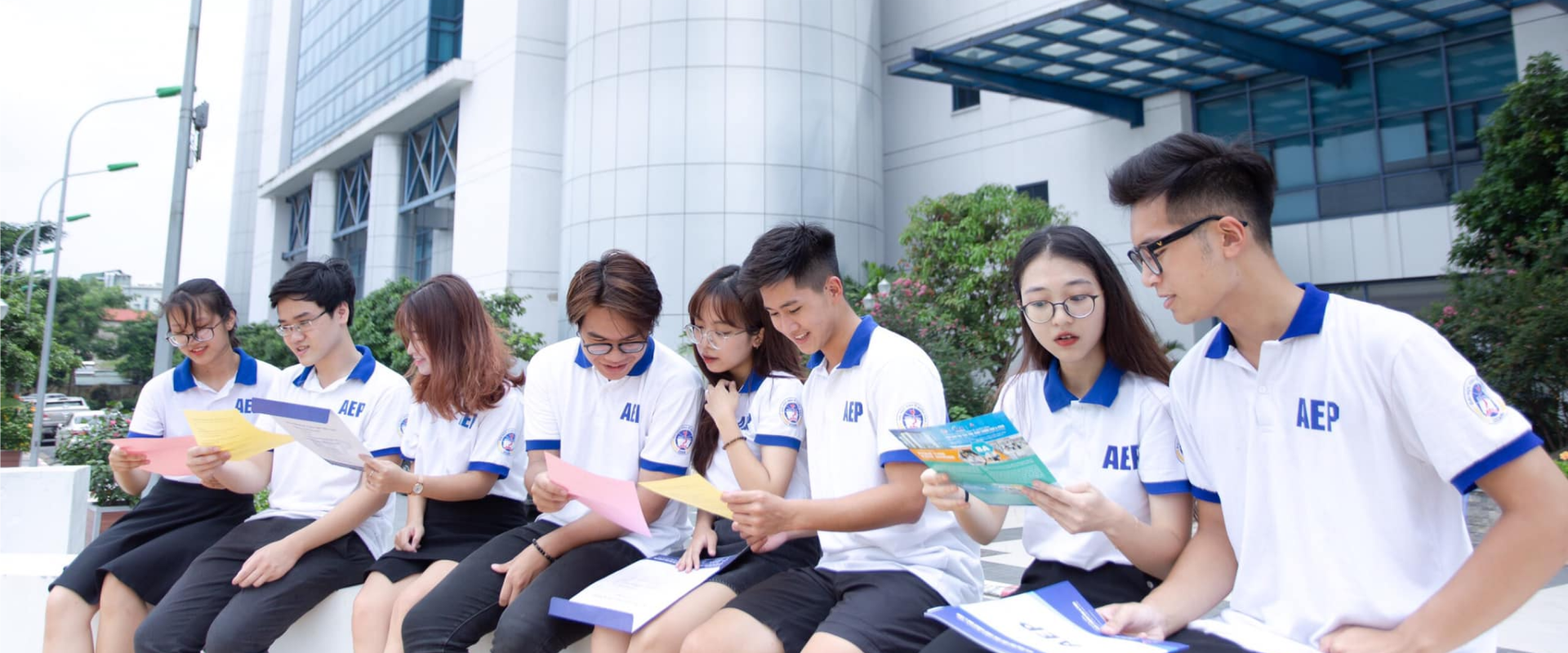 Uncategorized
The School of Advanced Education Programs worked on transfer programs and the plan to exchange students & lecturers with University of Applied Sciences Saxion, Netherlands
On the afternoon of February 16th 2023, the School of Advanced Education Programs (AEP), National Economics University welcomed Mr. Dennis Vossen – Director of the International Finance & Accounting Program; Mrs. Jeanet Nijland – Coordinator Internationalisation; and Mrs. Ngoc Ngo – Manager Strategic Partnerships of Saxion University of Applied Sciences, Netherlands (Saxion University)
.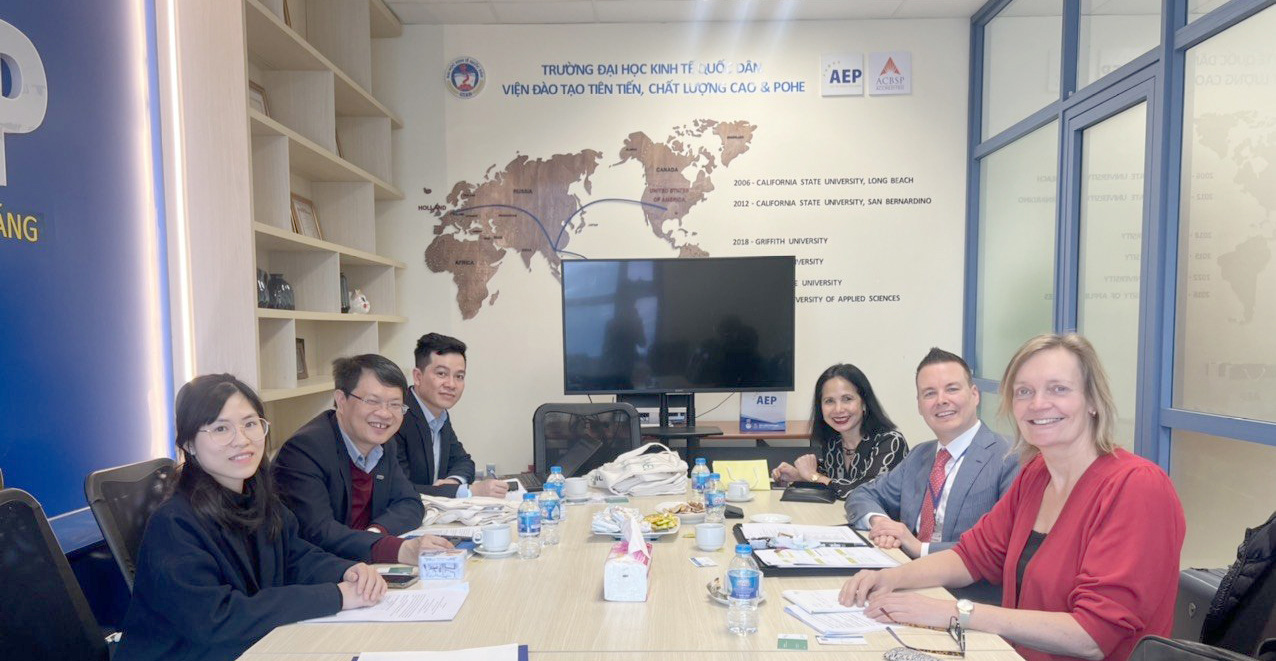 Representing the School of Advanced Education Programs, Dr. Vu Van Ngoc – Dean of School of Advanced Education Programs and staffs in charge of managing and coordinating exchange programs at AEP.
The meeting focused on: expanding cooperation programs; planning to disseminate information to potential students of AEP about agreements between two schools; supporting students who applied for 3+1 program to Saxion University in 2023. Specifically, based on request from the partner, AEP exchanged the curriculum of: High Quality Auditing, High Quality Business Administration and Advanced International Business program in order to map training programs. Representatives of two units also proposed a bilateral student and faculty exchange plan expected to be scheduled at the beginning of either spring or fall semesters. This plan is to increase the learning and teaching experiences between two academic environments Vietnam – Netherlands.
Furthermore, Mrs. Jeanet Nijland – Coordinator Internationalisation; Mrs. Ngoc Ngo – Manager Strategic Partnerships of Saxion University of Applied Sciences, Netherlands and representatives of AEP directly introduced and answered queries for 5 students who had registered to transfer to Saxion University in 2023 about the 3+1 program, about studying abroad in the Netherlands and procedures, application requirements of the transferring process.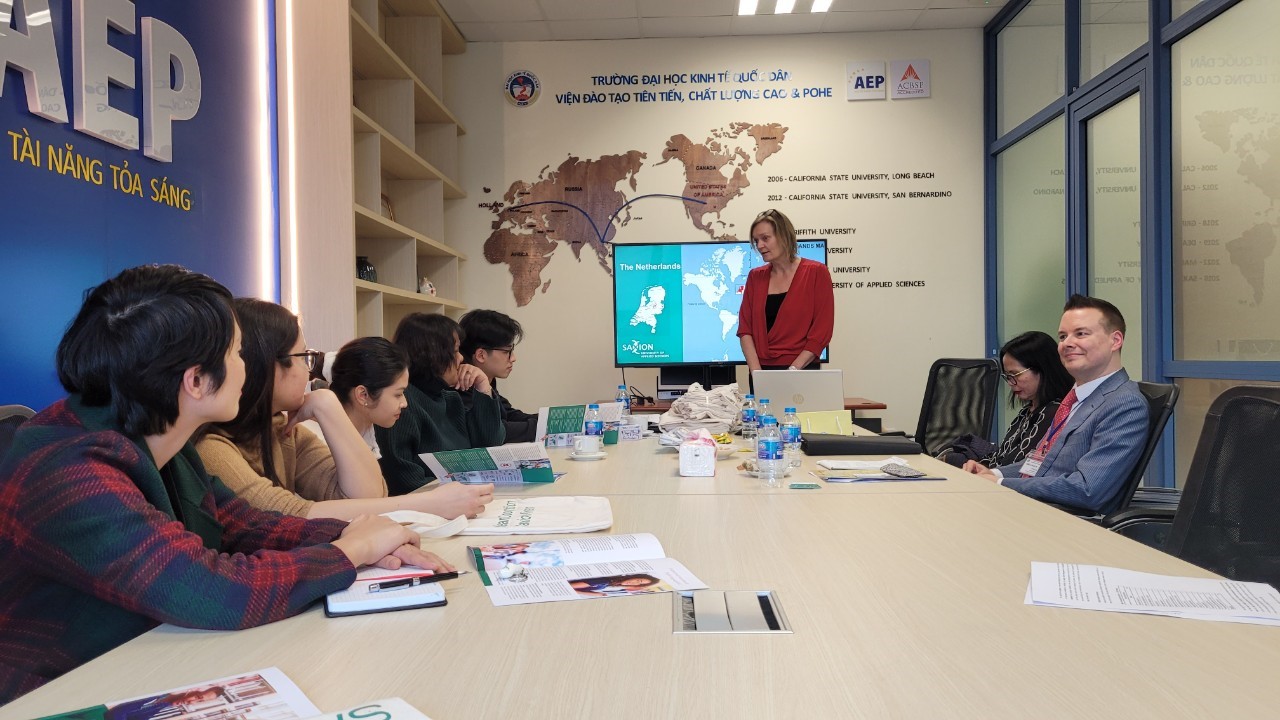 After the meeting, Mr. Dennis Vossen hosted a workshop, Topic: Auditing Fundamental, which had the participation of students from Auditing class – High Quality Program.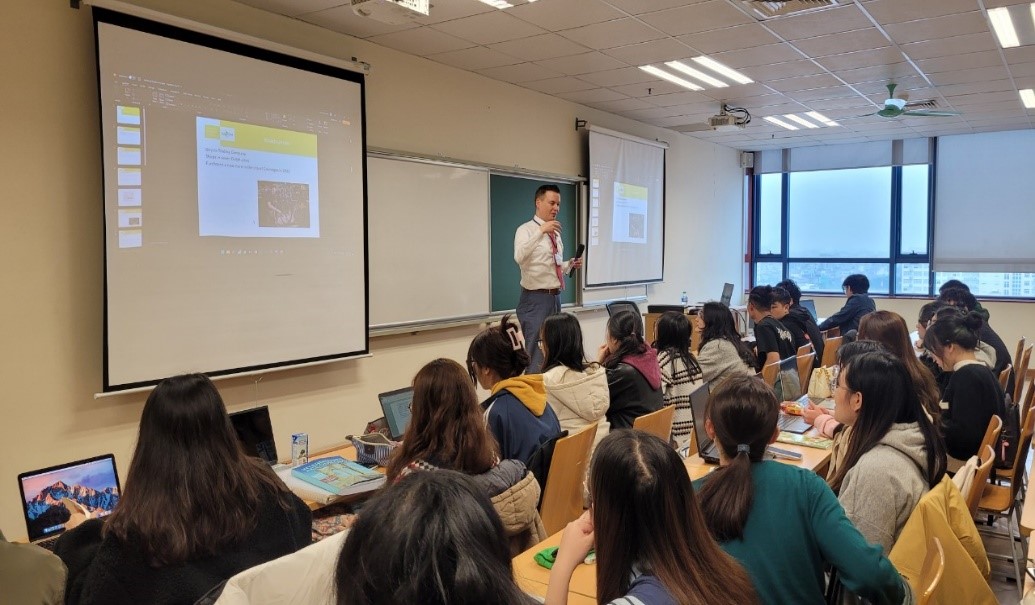 RELATED NEWS
Uncategorized
Site evaluator from the ACBSP, USA, has a mid-cycle review at the National Economics University
28, Tháng 02, 2023
Uncategorized
ONE DAY AS AN EMPLOYEE OF SAPO TECHNOLOGY JOINT STOCK COMPANY FOR POHE BUSINESS ADMINISTRATION CLASS OF INTAKE 61
20, Tháng 02, 2023